Saturday, November 7, 2009
Years ago, someone very close to me hurt me in such a way I thought I would never recover.

I'm not going into the details, because now, years later, the details themselves mean very little.

At the time, I felt angry, betrayed, neglected, and above all very, very sad. Heartbroken.

I know that this person never intended to hurt me. I understand that the circumstances surrounding the event may not have been possible to change. Even then, I knew that most of what happened was the perfect storm of bad events.

Knowing all that, I could have forgiven the person and moved on. However, one thing prevented me from doing this. It has prevented me for years from doing this. I have carried this hurt inside for a long time and it has severely influenced my relationship with this person.

The thing that prevented me from ever getting closure was this person's refusal to acknowledge what had happened. We both knew things probably couldn't have been different. However, in this person's mind, because he couldn't change things meant he didn't have to recognize the damage it did. Every time I tried to talk about it, all I was met with was justifications and excuses and even accusations. Why couldn't I recognize that it was the best he could do, and that should be good enough for me?

I eventually stopped talking about. I eventually stopped crying about it. I eventually stopped thinking about it all the time.

But it was always there, a giant gorilla that stood in place of our relationship.

I don't want anyone to think that I have spent the last many years carrying a grudge. It is not a grudge. It is such a big event for me that I needed to talk about it, and have only been met with resistance. And because of that, I felt I have never been able to start to heal.

My least favorite movie all all times is Love Story.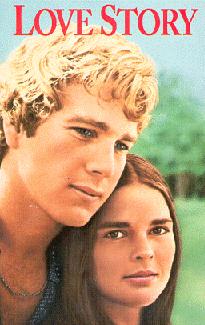 I felt it was less of a love story, and more of story of people using love as an excuse to treat each other badly.

"Love means never having to say you're sorry."

I don't believe that.

I think we are only truly sorry about hurting someone we love. And admitting a wrong and truly apologizing to a loved one is one of the most difficult things to do. Being able to say sorry, and mean it... now that is love.

Many people think that an apology is just words. That it doesn't do anything to change the action that happened. It's true that it doesn't go back and erase what happened, but it is not true that it doesn't change things. A true apology can be one of the most healing things there is.

During conversations with patients and patient families regarding bad outcomes, many of them say the same thing. They knew that things probably couldn't be different. They knew everyone did their best. But still bad things happened. The one thing many of these people wanted was an apology. Just to have their physician recognize what had happened and just say they were sorry. No defensiveness, no excuses, no justifications. Just an apology.

I had long given up on an apology.

Several days, I was on the phone with this person. We were talking, as we often do, about things that are "safe." Our families, our jobs. Then, out of no where, this person said apologized. Things have been rough for a very long time. And I'm sorry for that.

It was the first time in my life I have ever heard this person say "I'm sorry."

I'm not exactly sure what the apology was for. I'm not sure it was a recognition of the hurt I have been coping with for years.

What I do know, is that now, for the first time, there is a chance to start healing.